3D render of MOT setup
The 3D render of MOT setup is a complete and accurate 3D render of the main MOT setup of the MeCombO lab.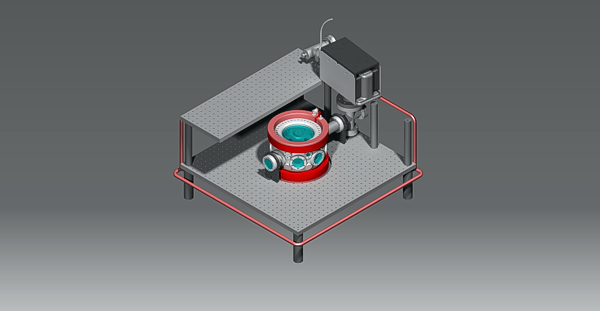 The render has exact models of the main chamber and all of the main windows, dispensers, pipes and the main ultra high vacuum pump. Based on this model all of the custom equipment is designed, including the two main MOT coils and the six compensation coils.
The higher resolution image can be found here
http://acme.ifs.hr/wp-content/uploads/2016/06/1000-komora-slozeno-42-velika-01-2000×1036.png